Nature Reserve
Ankazoberavina
The ecolodge is located on a private island which is a marine and land protected area,
where nine bungalows blend into nature.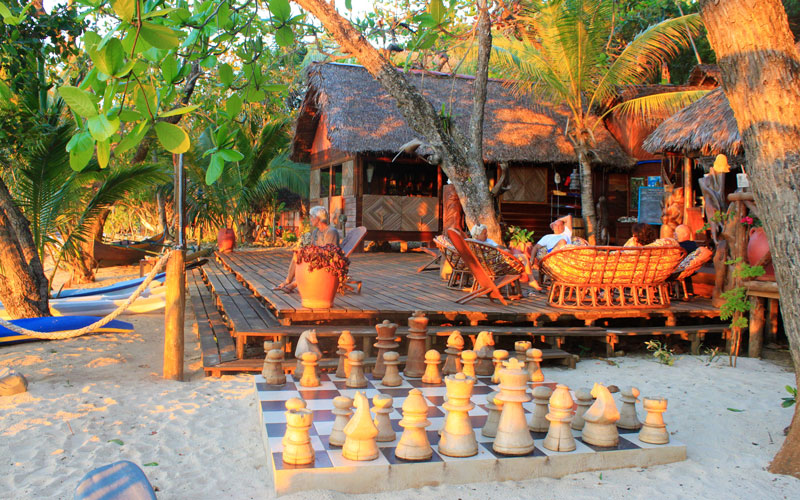 The resort
In the shadow of the great badamier tree, the bar, the restaurant and the library.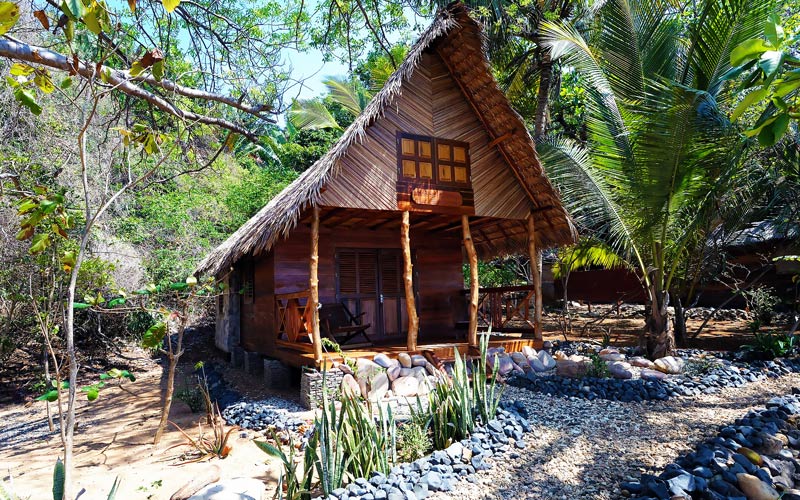 Environment
The island's coastline
is composed of several very diverse small bays, pebble beaches, white sand beaches and mangroves. Learn more.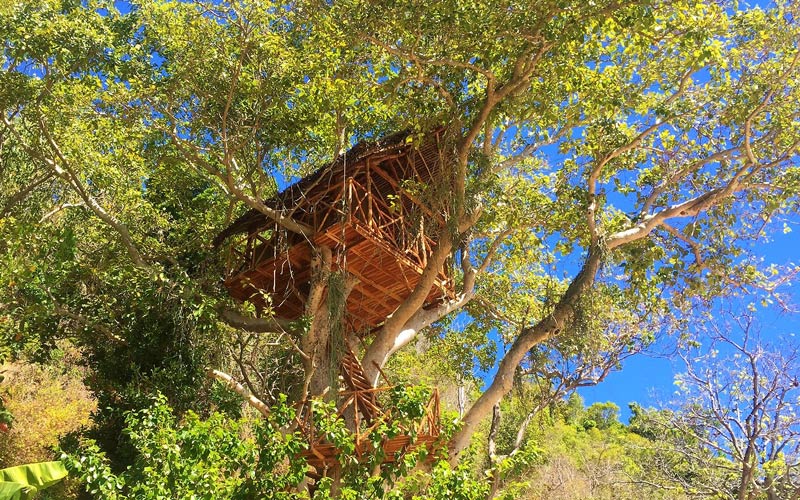 Live like Robinson
Perched in a large tree, this bungalow offers all the comforts and invites you to daydream.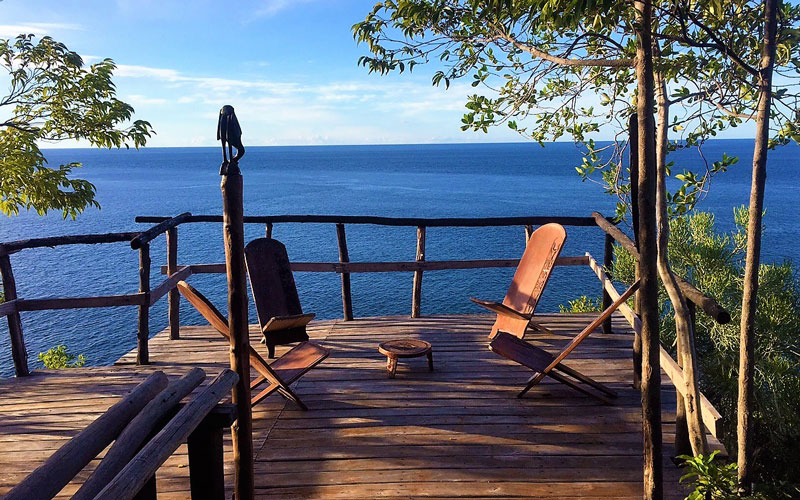 Suspended terrace
An ideal view to contemplate the fauna and flora of the island.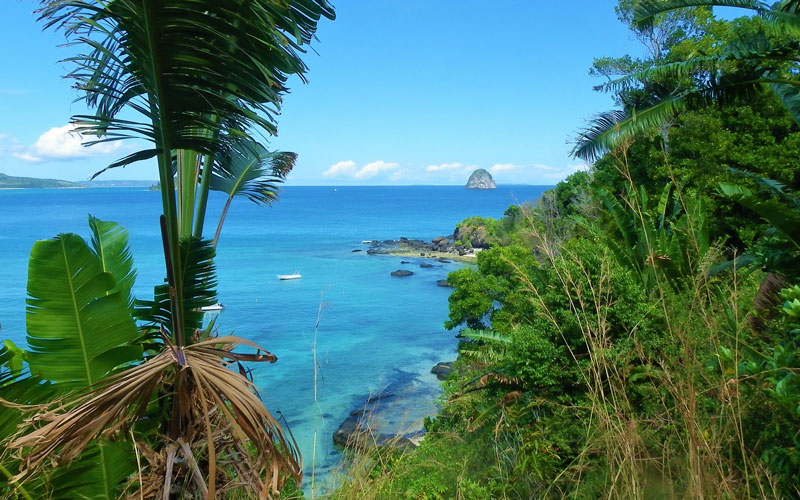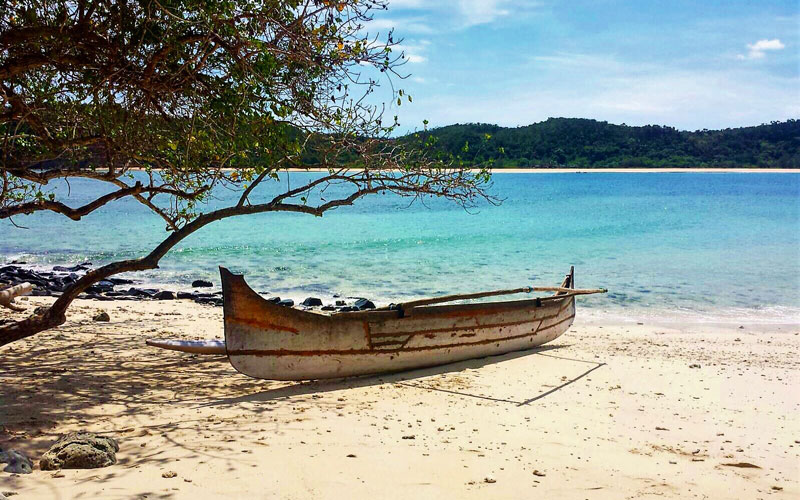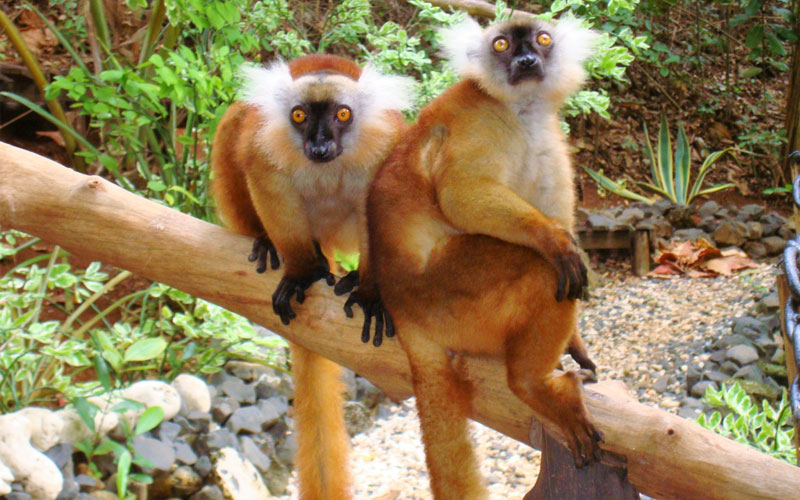 Fauna
Lemurs, eagle fishermen, chameleons, lizards…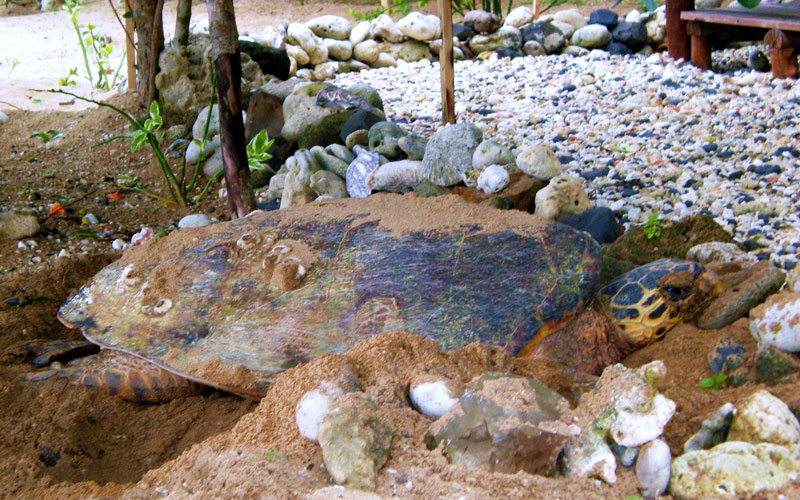 The laying of turtles
Turtles come to lay eggs on the beach and right in front of your bungalow.
DISCOVERING THE REGION
Activities
Day trip or several days.